What's New on our site
____________________
23 August 2009
• Here again is Rafa Palacios' excellent 27 minute interview with Henry Deacon, reframed to make it a little easier to watch - otherwise unaltered.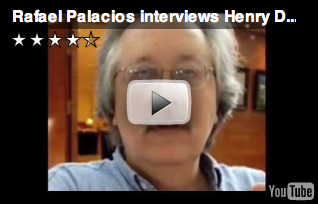 22 August 2009
• Click here for a full transcript of our controversial video encounter with Dr Steven Greer.
18 August 2009
• The videos of Dr Brian O'Leary's and Bill Ryan's two hour workshops, each with a small group of 50 people, have now been added to the Zurich Conference page.
16 August 2009
• Click here for a video interview - the first - of Bill Ryan and Kerry Cassidy themselves, done by Arjan Bos from the Dutch site Willen Wij Weten. This is is a high quality interview and is extremely revealing and personal - we think you will enjoy it. Kudos to Dan Bender, cameraman, and to our friend Arjan for a great job.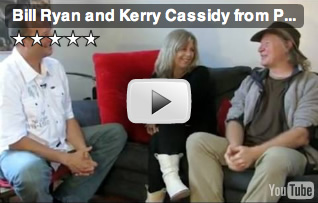 15 August 2009

• We have received our nine millionth unique visitor. Kerry and I extend our best wishes to our new unknown friend.
• We've created two new pages to archive the videos, chronicled in sequence, from the Zurich and Barcelona conferences. These pages list all the YouTube and download links for audio and video, and on the Barcelona page we've made available all of Bob Dean's anomalous NASA images in high resolution for free download.

As we continue to publish more material and fill the gaps in the record of the two conferences, new videos will be added to these two new pages.
The most recent video to be posted is Brian O'Leary's Zurich presentation, in which Henry Deacon made his first public appearance. This video fully captures this surprising (and historic!) moment and Henry, speaking nervously but with great courage, outlines a little of his experience and testifies to the reality of a Free Energy device, based on the Casimir Effect, which he worked with in the 1980s at the Naval Postgraduate School in Monterey and which at that time was accessible in the public domain. The video continues to the formal end of the Conference. (Enjoy Brian's wonderful jazz piano...!)
13 August 2009
• Bill Ryan's keynote presentation at the Zurich Conference, 10 July 2009. Experienced presenters (and I consider myself to be one) may be amused to know what when I stepped on to the stage to open the conference, I had prepared nothing, had no PowerPoint slides, and had no clue what I was going to talk about for two hours. However, although my mind was blank, everything felt fine - and it turned out to be really quite a good presentation. Moral of the story, go with the Force. Enjoy :)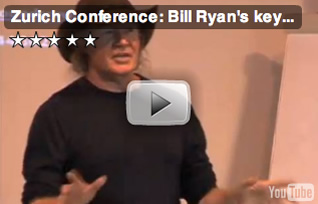 12 August 2009
• Barcelona Speakers Panel on Disclosure, 23 July 2009, featuring (left to right): Paola Harris, Brian O'Leary, Bob Dean, Stephen Bassett, Kerry Cassidy, Bill Ryan, Michael Salla, Alfred Webre, Nick Pope, and Robert Fleischer. Dr Steven Greer was invited by the Barcelona conference organizers, but declined to take part. This was the first in the conference schedule of events, and Project Camelot had been asked to come to Barcelona specifically to moderate this discussion.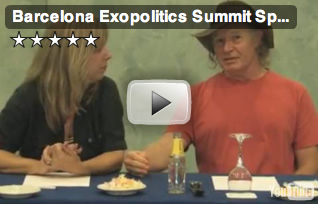 9 August 2009
• For those of you who would like to see Steven Greer's presentation at the Barcelona conference, that video is now live on YouTube posted by filmmaker Daniel Bender. We encourage viewers to watch this as a companion piece to our video discussion with Steven Greer.
7 August 2009
• Project Camelot interviews Dr. Steven Greer. Please click here to read some important context before you watch this fascinating video, which is a vigorous, impassioned discussion - certainly no conventional interview, as Kerry rightly states below.
We have entitled it The Unknown Agenda. Few have tackled Steven Greer as openly and honestly as this in the public domain. This is part of the job we do: to ask questions that our listeners would want us to ask. We care deeply about the views we expressed and feel they are of the utmost importance.
--Bill
This is not a conventional interview, but a contentious, frank exchange of views. It is a debate on a very important subject. For those of you who prefer to hear more from Greer where he is uncontested we encourage you to visit his website or watch other interviews on YouTube.
Our approach in this interview is purposeful and we do not apologize for insisting on sharing equal ground with Greer to discuss this important subject.
--Kerry
Enjoy...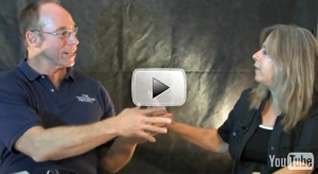 30 July 2009
• Bob Dean at the Barcelona Exopolitics Summit, in which he showed a number of impressive, suppressed NASA images - and at the end of which Henry Deacon went on to the stage with Kerry Cassidy to state that he had visited the Mars base as part of his classified work. This is a fantastic presentation and shows Bob Dean, 80 years old, word perfect, fluent, passionate, at his very finest.
[Note: this video is currently in high resolution. It may play jerkily on lower speed connections. We apologize if this is affecting you, and will fix this problem soonest.]
• Bob Dean's statement at the Barcelona Exopolitics Summit Press Conference. "We have never been alone..." Enjoy :)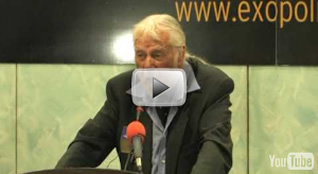 26 July 2009
• Our four hour video interview with Dr Pete Peterson has been edited and has been ready to publish for several days now. Dr Peterson is currently reviewing it (per our agreement) and we're hopeful that he will give us the approval to post it soon.
Whistleblower Radio

Our radio shows are on hold for the time being: please see our 24 September update below.

Listen to the archives here.

_____________

Upcoming Conferences
and Events:

• ZURICH:
14 November
David Icke

Click on Picture to hear Kerry's songs...

****

TO RECEIVE OUR NEWSLETTER,
PLEASE LET US KNOW YOUR CONTACT DETAILS:

Support Project Camelot
- make a donation:

Thank you for your help.
All donations go to support the work of Project Camelot and Project Avalon.

Please note that donations to Projects Camelot or Avalon are not tax deductible for federal income tax purposes.

***

Support Project Camelot and get the word out...

_____________

A NOTE ABOUT WHISTLEBLOWERS AND RESEARCHERS that you find on these pages:

We, Kerry Cassidy and Bill Ryan, do not necessarily agree with or endorse all of the views presented here. What Camelot is about is the investigation into the mysteries that surround us. We are all, in a sense, investigators of our world. And while we, as individuals, may not agree with everything presented on our site, we fully support freedom of thought and speech as well as the Quest for truth.
--31 December 2008

State of the Planet
The Project Camelot Blog
________________
26 August 2009 - update
• Our server was down for a few hours earlier today. We don't yet know the reason. We'll know more soon, but at the moment things seem to be working fine. Our appreciation to all the many visitors who wrote to us expressing concern.
26 August 2009
• Must Watch TV mini-series: TORCHWOOD: Children of Earth available on the net at Project Free TV (free!). The links to current events and the Illuminati agenda are fascinating. Click here for Project Free TV main listings and scroll down to TORCHWOOD - then choose Season 3... Or go directly here.
• Our upcoming Camelot Conference has tickets still available. Click on the poster on the right to buy tickets.
More VOLUNTEERS NEEDED and manager needed...to sell tickets at the door and help with the event. No pay but free admission available. Put AWAKE in caps in the subject line and send skills to: awake_in_la@projectcamelot.org
• NATIVE AMERICAN drumming ceremony and/or band needed to play the Saturday night reception. Free conference admission along with some pay. Must have own equipment.
Contact: Kerry@projectcamelot.org with the word BAND in the subject line.
• Saxaphone and percussionist needed to play Saturday night of conference (Sept 19th) with Kerry's band, Jaguar -- free conference admission and some pay possible. Click on ReverbNation pic on right to hear some of the songs... Email Kerry at kerry@projectcamelot.org with the word JAGUAR BAND in the subject line. Note: we have a bass, guitarist and drummer.
23 August 2009
• Click here for a separate page created for recent correspondence with the insider contact we have labeled Hawkeye. We heard again from him today. The last brief exchange was as follows:
From:<support@projectcamelot.org>
To: -------
Sent: Sun, 23 Aug 2009, 01.51
Subject: Re: My Dear Bravehearts....Re: 2009: the aftermath
Thanks very much... where do you recommend we go?

Kerry
From: -------
To: <support@projectcamelot.org>
Date: Sun, 23 Aug 2009, 04.22
Subject: Re: My Dear Bravehearts....Re: 2009: the aftermath
Well, a defining question, for sure?

Sometimes I have heard that the mouse is hardest to find when in the shadow of the housekeeper's broom...eh?

Follow the Bush south?
Click here for the interesting and important exchange which preceded this. We are not being alarmist - but we feel it's our duty to make this public, having not reported anything from Hawkeye since last year.
• Click here for an excellent interview with Henry Deacon (Arthur Neumann) done in Barcelona on 25 July by the radical Spanish journalist Rafa Palacios. This interview took place in the lobby of the hotel at the Barcelona conference. We were aware of the interview but have not had a chance to view it until now. The original video is here. (A reframed version, a little easier to watch, is available here.)
Important note : Rafa's accompanying text has been deleted from this page upon request by Steven Greer's lawyer. We have complied out of courtesy, but will be asking for clarification of the reasons for requesting a deletion of information that is already in the public domain.
[TEXT DELETED].
Henry/Arthur, who did refer to this obliquely (and privately) in Amsterdam, gave a fairly prosaic presentation there which did not mention Mars or any of his black ops experience at all.
So: if the above report is correct (we've only just learned of this)...
We are faced with the following situation:
[TEXT DELETED]
What is going on here?
Important update, same day: Henry/Arthur has just replied to us, denying the above [TEXT DELETED] report. Since then, Henry has indicated that he does not wish to communicate further with us.
We will continue to make enquiries, and have requested an interview of Rafa.
Update, 3 September: We have had a long talk with Rafa Palacios, and have gained further insights about what really happened. Meanwhile, Barcelona Conference Organizer Miguel Celades Rex's report on what occurred at the conference is available here. We hope to speak with Gerd Huebner and Jacobo Gómez soon and understand that they are willing to talk with us in detail. We do already have an unpublished video interview with Gerd Huebner which was recorded by us at the conference very soon after the events reported. For more background on this, see 26 July (Update 2) below.
• Click here for detailed information about Joe Moshe, who was cited by Dr Bill Deagle at the start of yesterday's radio show (read below). Moshe was dramatically arrested and detained by the FBI last week having earlier called Dr True Ott's radio show claiming that Baxter was incorporating a bioweapon in its vaccine. MUST LISTEN to Dr Bill Deagle here for full context.
[To download, option-click (Mac) or Right-click and Save As (PC)]
19 August 2009
• Click here for a 39 minute extract, edited for clarity and with commercials removed, in which Dr Bill Deagle talks to Project Camelot on yesterday's radio show. Essential listening for anyone who wants to understand what is currently going on. We cannot recommend this highly enough.
12 August 2009
• Hot on the heels of last night's radio show in which we discussed - at some length - the philosophy behind Project Camelot's approach to video interviews, click here for a four minute audio extract of Dr Pete Peterson talking about friends - and enemies - "in high places".

In this intriguing clip (taken from the video, which we don't yet have permission to release) Dr Peterson, choosing his words with considerable care, affirms that we did not reach the moon without "help"; that ET visitors are both friendly and otherwise; that cattle mutilations are real, and are hostile acts; and that some abductee implant technology is definitely "not from anyone I know of here on this planet".

Enjoy. And someone please forward this to Dr Steven Greer. Regardless of anyone's opinion of Project Camelot's challenging interview style, the real issue is that the opinions expressed by Dr Peterson and many other researchers with great courage and integrity - and the strong statements issued by Dr Greer - cannot both be correct. Someone is right and someone is wrong, and it may be in all of our interests to ask who... and why.
--Bill
11 August 2009
• On today's Camelot radio show (11am to 1pm PST) I'll be interviewing Kerry Cassidy about the recent Camelot video with Steven Greer. If you watched the video, don't miss this show.
This on-camera encounter has sparked huge interest and controversy, and the issues raised could not be more important. We invite people to phone in - but cannot promise to pick up your call, as there may be many. The number is (+1) 512 879 3805.
We thank everyone who's written to us with their intelligent and perceptive comments about the questions debated: whether any ET visitors are other than friendly and benign, and whether the US government has ongoing relationships with any ET race. Dr Greer says no to both questions, and in the video we strongly challenged his publicly stated position.
As a final note, we have been contacted by Dr Greer's Disclosure Project office with a very courteous written apology for their previous statements, in response to private enquiries, to the effect that Project Camelot was disinformation. We very much appreciate this Disclosure Project administrator's integrity and have no hesitation in accepting her apology.
--Bill
10 August 2009 - update
• Click here for the full 77 minute audio of the vaccination issue discussed by the Zurich Conference speakers panel. The vaccine question starts at 7:35 minutes: the prior question is about themes in movies and TV.
The video of Bill Ryan's keynote conference introduction will be up next, after which will be Dr Brian O'Leary's presentation on Free Energy - with an unplanned and unrehearsed appearance, supported by Bill Ryan and David Wilcock, from Henry Deacon.
10 August 2009
• Click here for a video of the Zurich Conference panel discussion on 11 July. The subject was the panel members' views on compulsory vaccination. Taking part were Dan Burisch, Marci McDowell, David Wilcock, Brian O'Leary and Bill Ryan.

Click here to download the video and here to download the audio. Option-click (Mac) or Right-click and Save As (PC). Many thanks to cameraman Christian Köhlert from Secret TV for making the video available for us to post. More material from the Zurich Conference will be coming soon.
9 August 2009
• "COINTELPRO is the FBI acronym for a series of covert action programs directed against domestic groups. In these programs, the Bureau went beyond the collection of intelligence to secret action designed to "disrupt" and "neutralize" target groups and individuals. The techniques were adopted wholesale from wartime counterintelligence." --the 1975 Church Committee
This is our reply to various goings on around the net today.
• Project Camelot is pleased to announce the recent addition to our Awake & Aware Conference Speakers:
Alfred Webre, Founder of Exopolitics and the Director of ICIS -- The Institute for Co-operation in Space.
• Band needed to learn and play Kerry Cassidy's songs at the upcoming Awake & Aware Conference reception on Saturday evening...Go to my Facebook page to hear the first 3 songs or go to my page at ReverbNation.
7 August 2009
• Project Camelot is not alone in having experienced some very strange and unexpected attacks, or in being astonished about the direction from which they came.
Click here to hear a 15 minute extract from our radio show last night in which this subject was discussed between Kerry, myself and our friend and guest, Miriam Delicado (who was in a serious auto accident a few days ago). We think the discussion, and clarification, in that audio segment was so important - and clearly explained - that we urge all visitors to listen.
Do distribute this far and wide, as the problem is a general one that may be affecting many people. The entire show is archived here.
[To download, option-click (Mac) or Right-click and Save As (PC)]
--Bill
• Donations needed! Project Camelot's recent trip to Europe has taken all our funds... So any help would be appreciated. We are working on the following:
1. We want to fly our Whistleblowers to LA for the Camelot Awake & Aware conference... That would include Jake Simpson. Any contributions to make this possible would be very much appreciated.
2. Project Camelot has been invited to go to Poland but the Polish Groundcrew do not have the funds to cover Kerry's flight over there... The date of their conference is September 4th. Any contributions to make this possible would be appreciated.
3. We are asking for donations to be sent to Miriam Delicado at her website www.alienbluestar.com to assist her to get back home to Canada from LA where she and her friend are staying recovering from Saturday's auto accident. She also needs additional funds to finance her work to bring the Hopi and Mayan people together. Any contributions to her should go to her website listed above.
--Kerry
6 August 2009
• Click here for the archive of Tuesday's radio show with Richard Dolan, author of UFOs and the National Security State. This is a wonderful book: eminently readable, and a worthy sucessor to Timothy Good's classic Above Top Secret. We have a pre-publication copy and I (Bill) have not been able to put it down. I highly recommend it.
Special note: Rich Dolan will be speaking at the upcoming Project Camelot Awake & Aware conference in LA on September 19th.
• Followers of recent events may be interested in Rich Dolan's perceptive comments between (approx) 62 to 87 minutes of Tuesday's show. Meanwhile, today Kerry is talking with Miriam Delicado (and I will also be there) - who was in a near-fatal road accident on Saturday in LA, but is now recovering well.
• Many people are writing to us asking when our four hour interview with Dr Pete Peterson will be published. The three-part video was completed a while ago and Dr Peterson is currently reviewing the content, as per our prior agreement with him. As soon as he gives the okay, we will release it immediately.
• We have some minor bugs to fix before we release our video interview with Dr Steven Greer. Expect this before the end of the weekend. This, like the Dr Peterson interview, is well worth waiting for.
• Christian Köhlert, the Zurich Conference videographer, is still working to edit and process everything his team recorded. This will be released soonest, and Christian (who, representing the German website Secret TV, has full rights to the material) has generously allowed Project Camelot access as soon as possible in order to make the full archive record of the conference widely available for all to see.
• Finally, as many will know, Kerry and I have just returned from two weeks on the road during which our e-mail and internet access has been limited. We have a couple of thousand messages waiting for us - and are working through them all. As always, we appreciate your patience.
--Bill
4 August 2009
• Click on the image below for a high-resolution picture we've just received of the most magnificent orb I (Bill) have ever seen - at the Zurich Conference on Sunday 12 July.

On stage are myself, Brian O'Leary, Rob Fleischer (Exopolitics Germany), conference co-ordinator Ruth Huber, and a member of the Swiss Groundcrew. Take a good look... it's really quite something. The large image is totally unedited.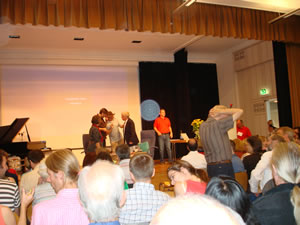 3 August 2009
• Click here to play back the video from the Amsterdam Conference on Saturday. The appearance is slightly distorted (stretched widthwise - so far we cannot fix this), but the quality is otherwise pretty good.
1 August 2009
• Project Camelot and Henry Deacon are speaking at the Amsterdam conference today. George Green is calling in on an audio link.
Click here for live audio feed, which will start at (approx) 12 noon Central European Time. The rough timetable (expect flexibility and slippage!) is this:
12.00 Project Camelot
14.30 George Green
15.00 break
15.50 Henry Deacon
16.40 Desiree Rover
(vaccinations researcher)
17.40 Panel discussion
19.00 Conference end
28 July 2009
• Three links, as promised, for the important work being done by our radio show guest Michael Tellinger - who has been researching impressive archaeological evidence for the presence of the Anunnaki in Southern Africa in ancient times:
27 July 2009
• Kerry and I are now in Athens where we have an interview scheduled with Dr Paul LaViolette.
The quantity of high quality video material we have waiting to be edited and/or published is growing rapidly, but we're fully intending to get most of it out this week. Our sincere thanks are due to Dan Bender and Andreas Kalcker who have been helping us enormously with camerawork, lights and editing at a quality level far higher than our usual.
Events yesterday were moving so fast that we omitted to report that we filmed an hour-long conversation with Dr Steven Greer (before last night's incident in the conference auditorium) which might best be described, euphemistically, as an energetic and frank exchange of views.
This is the first time since Project Camelot's foundation in 2006 that we'd ever had the opportunity to talk with Steven Greer, and many may find this very stimulating encounter (another euphemism!) pretty interesting. For us, it was nothing less than fascinating and both Steven Greer and ourselves were able to put on record the divergence in our views and philosophy that constitute two very differing Exopolitical opinions. While we salute Steven Greer's work and personal courage as founder of the Disclosure Project, both views cannot be right.
Meanwhile, at the close of the conference last night, we learned that the Ustream.TV live video feed, provided by Exopolitics Germany, was suddenly cut off when the fracas in the auditorium started. They do not know why this happened.
I (Bill) - with Rob Fleischer, Paula Harris, cameraman Christian Köhlert and a dozen or more other witnesses - were given a demonstration late last night of one the 'Free Energy' devices which had been at the heart of the confusion and conflict.
It wasn't exactly a Free Energy motor, but rather an ingenious modification of a 4-stroke, single cylinder motorcycle engine that enabled it to run on 80% water and 20% gasoline (petroleum). I drank the clear liquid to check that it was water (it was!) - and then poured it in the fuel tank to make up the prescribed 4:1 ratio. After a short amount of priming with regular fuel - which is the way to get it running - it worked perfectly. So perfectly, in fact, that the hotel staff came out to ask us to stop the engine as it was in danger of making too much noise for sleeping guests. We have a short video of this demonstration (with a clear account of how the device works) which we'll certainly make available if the quality is adequate.
• On Saturday Kerry, Henry Deacon and I will be speaking at a one day conference hosted by the Amsterdam Groundcrew, which they have called State of the Planet. We've been asked to announce that this is now sold out.
Our congratulations to them for organizing and filling this event at very short notice. We understand there will be over 200 people there, and we're looking forward to meeting them all. Kerry and I will also be speaking in Poland on 5-6 September, and are open to invitations to speak with other local groups of any size, anywhere in the world, if our expenses can be covered.
--Bill
• Regarding the incident at the end of the Barcelona Exopolitics Summit, we have investigated it to the degree possible. We interviewed the inventors who felt they were threatened, we talked to observers of the events, and we met with Dr Steven Greer and his bodyguards and assistants.
We understand that what happened was largely due to a lack of understanding of the language (for the inventors, English is a second language) and something said during the Speaker's Dinner by Steven Greer himself in response to a request by an inventor to discuss his invention. When Dr Greer was disturbed at dinner, his first response was "I could kill you", which his entourage explained was a joke but was taken seriously by the inventor who had approached him.
Two other inventors claimed that when they approached Greer - in entirely separate incidents - he admonished them that unless they worked with him it was unlikely that they would get anywhere with their device. This they took as a threat rather than as a realistic statement from someone who has spent years working to break through the secrecy surrounding Free Energy.
These three inventors approached Greer independently during the conference. When the person who approached him at dinner heard the American "I could kill you" joke, shaken and shocked, he shared his experience with his friends. The others also compared their interactions with Greer and, now united in their upset, they all went to enlist the assistance of a well known and respected radical journalist who is known in Spain as Rafa.
Rafa took their accusations seriously, and together they became determined to go on stage, tell the conference what had happened, and ask Greer to confirm what he had said. The group were not given a chance to speak on stage, and so their questions to Greer were never answered.
One could easily see how fear might be motivating the confused perceptions of many of those involved. And after asking Dr Greer to account for what had happened, it seems clear that he made no overt threats of any kind.
However, we can sympathize with the inventors who made these claims. We understand that they well may have perceived Greer (who is knowledgeable, self-assured, and often very verbally assertive) as threatening in a non-verbal way which when combined with the very sensitive subject of Free Energy, about which all are very passionate, fueled this misunderstanding at a cultural level.
It's important to state that we do not know enough about Dr Steven Greer and his business dealings concerning Free Energy to conclude what else may be going on behind the scenes to create this misunderstanding on many levels... not just the physical reality.
26 July 2009 - update
• At the close of the Barcelona Exopolitics Summit, there was a near riot in the auditorium when several dozen Spanish delegates tried to take the stage to announce that three of them, working on a Free Energy device, had received death threats from Steven Greer.
We do not know the truth of these allegations but I (Bill) recorded two of them on dictaphone and I can confirm that they were both frightened and extremely angry and upset. The conference organizers, perhaps understandably, did not want the close of the conference to be disrupted and so they were not allowed to speak.
A number of them have asked Project Camelot for help and so publishing this summary report is our first step while we investigate this further.
26 July 2009
• Events are indeed moving and changing fast. We have just recorded our Futuretalk with Bob Dean, Alfred Webre, and Henry Deacon (real name Arthur)... and are about to begin an on-camera interview with Steven Greer which we have just arranged.
25 July 2009
• At the Exopolitics Summit in Barcelona, Bob Dean has just completed the most magnificent on-stage presentation I (Bill) have ever seen at any UFO Conference.
Bob concluded by stating that there were certainly active bases on Mars: and then Henry Deacon, accompanied by Kerry Cassidy, spontaneously took the stage to support Bob's statement - confirming in front of cameras, media and a thousand members of the audience that he had been on Mars himself. This was an enormous act of courage which we had absolutely not been expecting at all.
This all made for a most amazing hour and a half, and we have it all on video. We will do what we can to post Bob's entire presentation, and Henry's addendum, within 24 hours.
We will also be posting Bob Dean's 15 minute presentation at yesterday's press conference, together with Thursday evening's lively and interesting three hour speakers panel discussion which was hosted and moderated by ourselves.
Tomorrow morning we will record a Futuretalk with Bob, Henry and Alfred Webre, and later tomorrow we will post a number of high-resolution photographs - which we had never seen before today - given to Bob Dean by NASA insiders. One or two of these, still with original NASA reference numbers, clearly show some extraordinary anomalous objects.
• On Dr Steven Greer:
We listened to his presentation today and learned that he is stating to the world that the secret government has no ongoing dealings with any ET races -- the worst kind of disinfo. He is also telling people that ALL ETs and interdimensionals are positively oriented -- in other words STO (service-to-others) -- and this is also false. Many are friendly... but some are hostile.
The trouble with this type of approach is that it leaves the fate of Earth and humanity vulnerable to take over and interference by races who do not have our best interests in mind (or heart). In doing so, he ignores the critical issue of sovereignty for humanity and this planet within the galactic community.
We do not agree with Greer's position and consider this dangerous and insidious.
As a final statement, we were disappointed to learn that our interview request was declined by him: it would have been an interesting and valuable conversation.
--Kerry
24 July 2009
• Today we have been invited to participate in a major press conference, attended by a number of the Spanish mainstream media.
Click here for the Exopolitics Summit website.
• We apologize that our live audio feed from the panel discussion that we moderated yesterday did not work out... The video footage will be available shortly here and YouTube thanks to the help and skills of videographer Dan Bender.
23 July 2009 - update
• Click here to listen live to a panel discussion, chaired by Bill Ryan and Kerry Cassidy, with the principal speakers at the Barcelona Exopolitics Summit.
23 July 2009
• Project Camelot is at the Barcelona Expolitics Summit. We'll be talking with a number of the Exopolitics Summit speakers - including Bob Dean, Alfred Webre, Michael Salla, Paola Harris, Brian O'Leary, Steven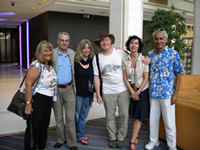 Bassett, Nick Pope - and (just possibly) Steven Greer and Henry Deacon, both of whom are also here.
The broad theme of the Exopolitics Summit is Disclosure. There is a wide range of topics.

We are not alone in the Universe, and we have never been. With this premise as a starting point, Michael Salla, founder of the Exopolitics Institute, defines "The Science of Exopolitics" as the science that studies the key individuals, political institutions and processes associated with extraterrestrial life. According to Alfred Webre, who fathered the term, Exopolitics is the study of government and political processes in an interstellar society.

The summit will, on one side, present the overwhelming evidence of the extraterrestrial presence. On another, the new paradigm proposed by Exopolitics will be comprehensively explored and discussed. Tomorrow there will be a major press conference, attended by a number of the Spanish mainstream media. Click here for the Exopolitics Summit website.
• On today's Whistleblower Radio (the Camelot radio show) we featured Jane Bürgermeister with four other guests: Dr Rebecca Carley, Rebecca Campbell, Elizabeth Book and JoAnne Cremer. A fifth contributor called in, Burk Elder Hale - who can be contacted through his website here.
Elder reported that he had been personally told by a senior biochemist at a leading pharmaceutical company [name of company provided but withheld here to protect the source] that:
"...an aerosoled precursor has been put into the air and almost everyone has breathed it into their lungs. The biochemist states that the vaccines to be administered in the Fall will be ACTIVATED when the constituents come in contact with the aerosoled precursor in the body and will cause a rapid spread of the H1N1 Influenza A virus.
This biochemist is very upset about the matter, to say the least, and is a very reliable source that needs our utmost protection."
We had been told something very similar by our insider source Henry Deacon, who informed us just a few days ago that chemtrails were now frequently being sprayed at 3-5 am (in the very early morning) with the specific intention to compromise the immune system.
We believe this information is credible and urgently requires further investigation.
Back to the radio show. All the guests except Jane had to suffer appalling audio interference on their phone lines. Some details were very hard to hear. A recording of the show (in case it is any better) will be posted here. These are the details of the guests, all of whom are doing important work:
Jane Bürgermeister : legal action against vaccine manufacturers.
Dr Rebecca Carley : research about the harmful effects of vaccines and Tamiflu, strongly recommending colloidal silver as an antiviral.
Rebecca Campbell : research on the financial connections between 'Big Pharma' and government and other institutions ["Follow the Money" - as in 9/11].
Elizabeth Book : Florida-based grassroots political activist.
JoAnne Cremer : originator of a large and rapidly growing Facebook Group entitled END FORCED VACCINATIONS.
21 July 2009 - update
• Click here for a two hour video of the workshop given by Dan Burisch and Marci McDowell at the Zurich Conference on 12 July.
21 July 2009
• Click here for a short video of my meeting with author and researcher Erich von Däniken a couple of months ago. This is not so much an interview as a chance encounter - recorded on the spot by a friend with a camcorder. I worked quite hard to turn it into something presentable and interesting, and I hope you may enjoy it. The ending of the video makes me laugh every time.
Von Däniken is one of many heroes who has worked tirelessly throughout his life to educate us about the true history of Planet Earth. While the video may come as light relief in contrast with some of the more recent very serious issues Kerry and I have been presenting, it's nonetheless important.
--Bill
Click here for ARCHIVE 1
16 October 2007 - 19 August 2008
Click here for ARCHIVE 2
23 August 2008 - 11 December 2008
Click here for ARCHIVE 3
12 December 2008 - 14 March 2009
Click here for ARCHIVE 4
15 March 2009 - 14 May 2009
Click here for ARCHIVE 5
20 May 2009 - 20 July 2009
ARCHIVE 6 is above
21 July 2009 - 26 August 2009
Click here for ARCHIVE 7
28 August 2009 - 6 November 2009
Click here for THE CURRENT PAGE
8 November 2009 - Present