download .mp4 (QuickTime)
click here
download .mov (QuickTime)
click here
download .wmv (Windows Media)
coming soon
PC users: clicking streams the video.
To download, right-click and then
select Save As.
download .mp3 audio
click here
stream (Google video)
coming soon
stream (YouTube video)
click here
transcript
click here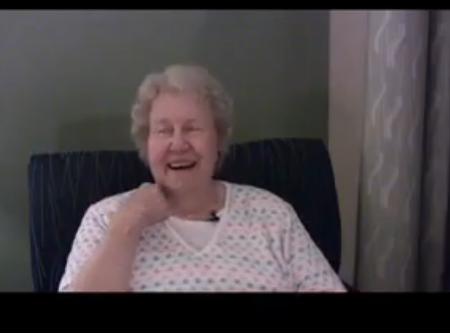 Dolores Cannon:
Convoluted Universe
April 2010
Dolores Cannon is one of the foremost pioneers in regression hypnosis, using a technique that she pioneered over 30 years ago that allows her to access the subconscious mind of her subjects. She believes by use of her technique that she gains access to the Universal Mind. Her objective is therapy for her clients, and ultimately an investigation to recover lost or hidden knowledge into who we really are.
Author of numerous books, including "Conversations with Nostradamus" and the 3 volume series "Convoluted Universe" as well as several others, she has toured the world, speaking at conferences, appearing on tv shows and many radio shows.
I had the good fortune to interview Dolores in late February 2010 while at the Laughlin UFO Congress. She is a tireless investigator and fearless chronicler of the vast reaches of the human mind.
This interview gives a glimpse into the method behind her approach and some of the secrets she has uncovered in the process of delving into the deep recesses of the mind and psyche. Her clients reveal lives that encompass many states of being including those of various ET races, extra-dimensionals and other denizens inhabiting this vast multi-dimensional multi-verse. She is currently teaching healing using her unique approach to therapy and hypnosis.
Kerry Lynn Cassidy
Project Camelot Productions
Click here for Dolores Cannon's website
---
Support Project Camelot - make a donation:

Donations are not tax deductible for U.S. citizens.
Thank you for your help.
Your generosity enables us to continue our work.
Bill Ryan and Kerry Cassidy